Core Courses and Specializations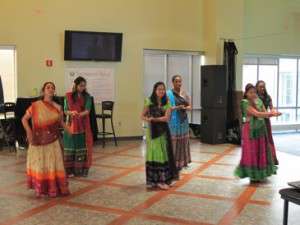 The four core courses in the MA in Intercultural Communication are as follows and are generally taken in this order:
MLL 605: The Field of Intercultural Communication (taken semester 1)

This course introduces the history and practices of the field of intercultural communication, including its diverse theoretical and conceptual approaches, its analytical and methodological tools of evaluation and assessment, basic principles of training and professional and career development opportunities in the various areas of the discipline, particularly as it is practiced at UMBC.

This is the first course to acquaint incoming INCC MA students with the field of intercultural communication. It is designed to be a critical orientation to an academic discipline with a recent history and sometimes controversial theoretical and methodological approaches. This seminar will help equip students with the theoretical foundations and methodological tools to develop career perspectives in a self-sufficient manner throughout their course of studies. It will help develop foundations for developing skills in intercultural training, intercultural filmmaking, intercultural policy issues, and intercultural education.

Students will gain insight into various subfields of intercultural communication and study research from these areas: 1) cross-cultural psychology, 2) intercultural communication, 3) intercultural education, 4) international business and management, 5) intercultural pragmatics and linguistics.

By the end of this course, students will have an overview over the most important kinds of research in the field of intercultural communication, be acquainted with the main tools and concepts of intercultural analysis, and gain insight into some avenues of professional and career development.
MLL 601: Intercultural Pragmatics and Discourse Analysis (taken semester 2 or 4)

In this course we will examine the pragmatic components of human interaction within an intercultural context. We will be concerned with the crucial role context and pragmatic principles play in understand-ing the invisible meanings of utterances in everyday conversations and other forms of human communica-tion. Topics of investigation will include: the role of culture and the cultural unconscious in meaning making; content and co-text; situation, frames and scripts in defining context and meaning; implicature; cooperative principle; relevance theory; politeness theory; speech act theory and performativity; and the relationship between language and power. Some emphasis will also be given to the role social markers (i.e. gender, class, race, and sexual orientation) play in communication and miscommunication among speakers across categories. Our approach will be informed by the scholarship in various disciplines that draw on the methods of conversation and discourse analysis. We will also explore several practical appli-cations of pragmatics, including examples from the media (scripted vs. naturally occurring dialogues), as well as those found in legal, educational, commercial/business and familial settings. Exploring the rea-sons for intercultural miscommunication and examining practical applications of pragmatics will be cent-ral to the course.
MLL 602: Ethnography of Communication (taken semester 2 or 4)

At the intersection of linguistics and anthropology, the ethnography of communication has as its goal an understanding of the patterning of communicative behavior within culture and between different cultural groups. The course will include discussions of what it means to communicate in different cultural contexts, the symbolic organization of the world in writing and speaking, language attitudes and social prestige, how languages and cultures are acquired and reproduced. Readings will include case studies drawn from work on various cultures.
MLL 603: Political Economy of Culture (taken semester 3)

This course examines the ways in which cultural, economic, and political forces intersect. The course is organized along the following lines:

1. Study the intersections of three systems: capitalism, white racism, and patriarchy.

2. Examine those three systems from the positions of subjects who do not benefit from them. (e.g. capitalism from the perspective of workers, white racism from the perspective of the colonized and oppressed, patriarchy from the perspectives of women and homosexuals).

3. Study all issues as moments in and part of a world historical process. The course establishes a theoretical framework by focusing on the ways in which the world order, social class, nation, ethnicity, race, gender, and sexual orientation contribute to the formation of cultures. It also analyzes the production and reproduction of culture through communicative practices. In class, we will apply the studied theoretical tools to current events and we are going to analyze them through case studies and discussions of novels as well as films.
Specializations:

Students also can enhance their M.A. degree by choosing an optional specialization by pursuing one of the following:

●Intercultural filmmaking (enroll in MLL 695 and MLL 696)

●Intercultural training (enroll in MLL 625 and MLL 626)

●Intercultural policy issues (immigration, cultural and language policy)