Students who are taking or have taken Japanese at UMBC have a very unique opportunity to do internship at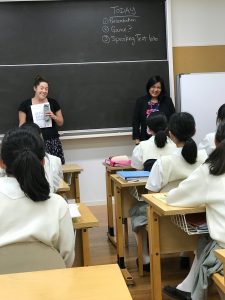 private junior/senior high schools in Kanagawa Prefecture in Japan. This is based on the Maryland-Kanagawa Sister States Program which established in 1981.
Selected interns will help Japanese students learn English and American culture at school. The interns will receive stipend, and stay at an apartment, a school dorm or a host-family. Duration of the internship is usually 3 months.
Contact: Dr. Tomoko Hoogenboom at tmkhgnbm@umbc.edu