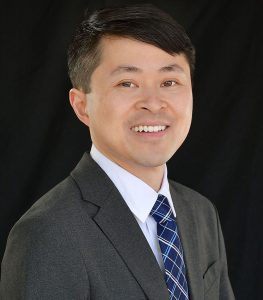 Christopher K. Tong is a China expert and Associate Professor (tenured) at the University of Maryland, Baltimore County. Previously, he was a postdoctoral fellow in East Asian studies at Washington University in St. Louis. He received his BS from Stanford University and PhD from the University of California, Davis. He speaks English, Mandarin Chinese, Cantonese, and German and has reading knowledge of French and Japanese. Dr. Tong helps coordinate Chinese language teaching in the Department of Modern Languages, Linguistics & Intercultural Communication as well as the Asian Studies Program.
Dr. Tong's work, including his book forthcoming from Oxford University Press, centers on the relationship between culture, politics, and science in China and the United States. In 2021-2022, he was named a China Studies Fellow by the American Council of Learned Societies and conducted archival research at the Hoover Institution at Stanford University. In 2018-19, Dr. Tong represented the US as a Fulbright Scholar, studying the history of environmental disasters and socio-political movements in the People's Republic of China. Recognition for his work includes grants and fellowships from other organizations such as the American Philosophical Society, Association for Asian Studies, and Thoreau Society. In addition to research and teaching, he formerly chaired American Society for Environmental History's Meeting Sites Committee and Modern Language Association's Modern and Contemporary Chinese Forum.
In this story in UMBC Magazine, Dr. Tong shares his Fulbright experience in the People's Republic of China with Catalina Sofia Dansberger Duque and talks about his personal connections to research.