Wolof is offered through the 202 level, and may be used to complete the GEP language 201 requirement.
Please check the undergraduate catalog for further details and the Online Schedule of Classes for courses currently offered.  
Wolof 101: Elementary Wolof I
An introduction to Wolof, a major lingua franca of West Africa, through a communicative approach. Listening comprehension and basic speaking skills are emphasized, but reading and composition also will be introduced.

Wolof 102: Elementary Wolof II
Continuation of WOL 101. Emphasis is on extending skills in spoken Wolof within the context of real-life situations. A greater amount of reading and writing is included in this course.
Wolof 201: Intermediate Wolof I
Further development of listening comprehension and speaking skills and increased emphasis on reading, writing and cultural knowledge.  Focus on everyday life in Senegalese society.

Wolof 202: Intermediate Wolof II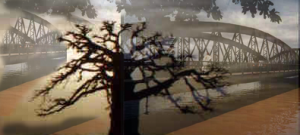 Reading, writing and oral use of Wolof, with an emphasis on contemporary Senegalese society.

For further information about Wolof courses, please consult Dr. Omar Ka.